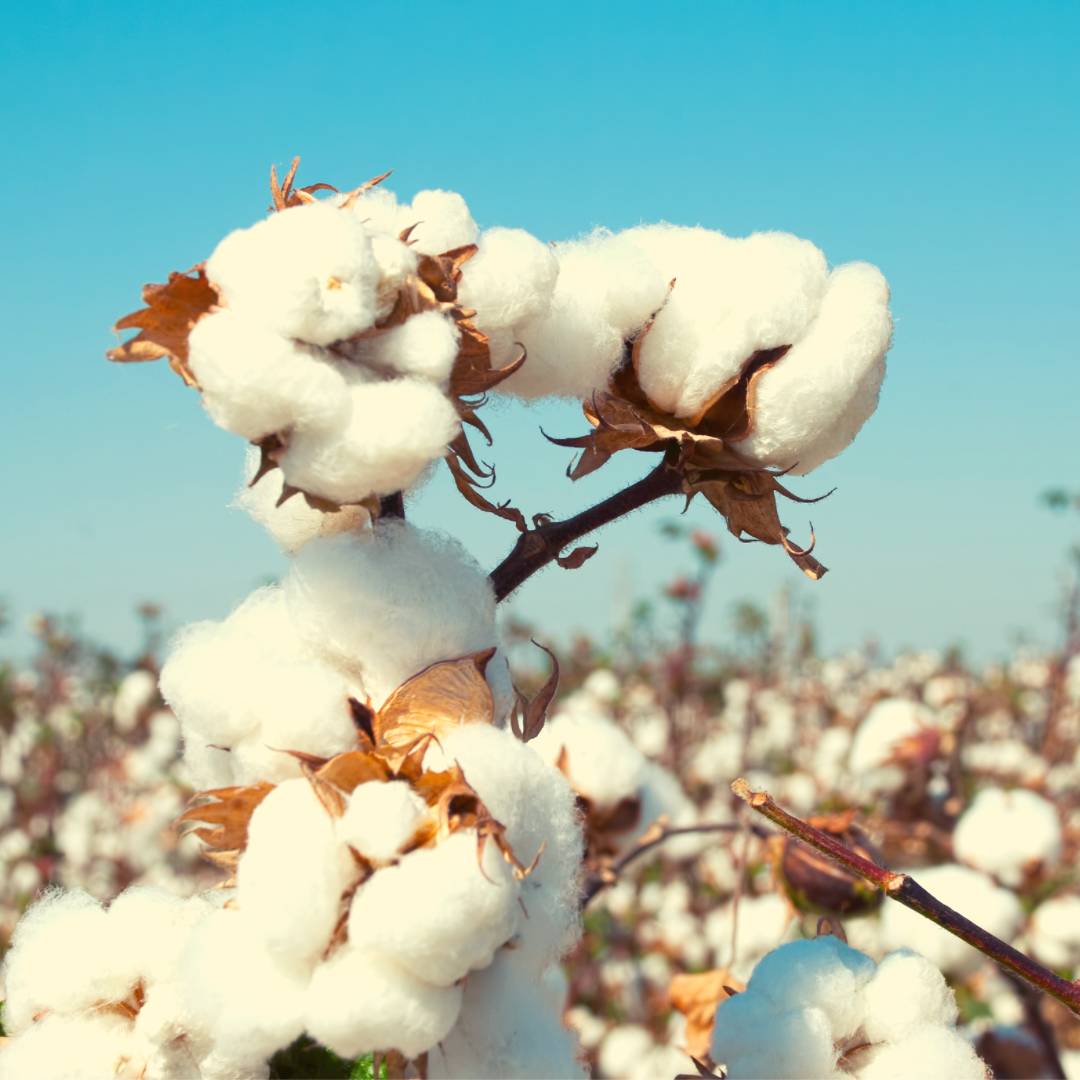 What does #FREEYOURBALLS mean
We are Nuffinz - a young, independent men's fashion label from Austria. #FREEYOURBALLS is our credo - our personal "Hakuna Matata". It embodies the courage it takes to be nonconformist and true to yourself. The courage to follow your heart. Turn off your head and just feel. Freeing yourself from constraints, letting go, throwing yourself into incredibly comfortable clothes and enjoying the moment.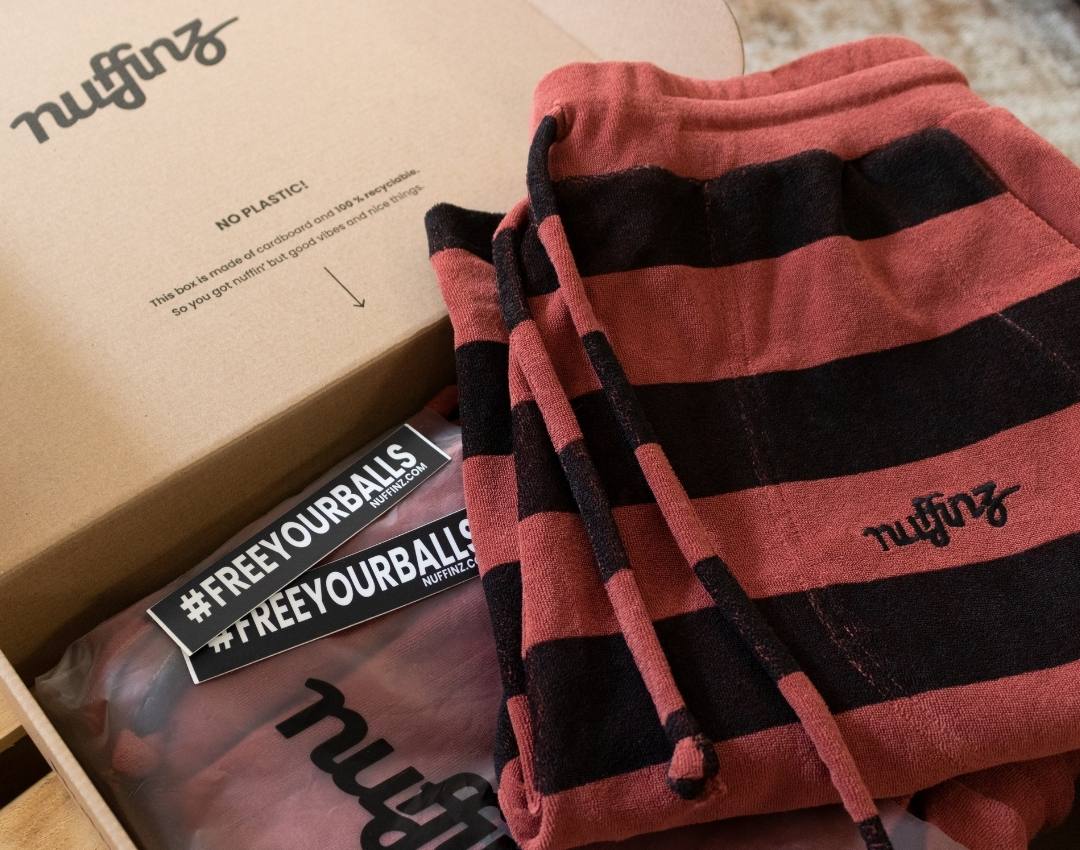 HISTORY
Our packaging isn't just about what's in the box, it's also about what the box is made of. Your Nuffinz order doesn't arrive in a glossy box with a surface that's almost indistinguishable from plastic. Instead, you open an uncoated but extremely stylish cardboard box.

After all, the cosiest clothes in the world await you in the box. For reasons of hygiene, we have to protect them from contamination. But we do that with biodegradable D2W plastic. This means that if the packaging is pulled out of the recycling bin by a thieving raccoon, it will naturally decompose.
UNSERE WERTE
SIMPLIFYING

Weg mit viel Können, her mit viel Wohlfühlen. Damit du's beim Nicht-Funktionieren möglichst einfach hast. Schließlich sind wir nicht umsonst "The non-functional brand". Simplifying ist für uns keine Sportart, sondern Teil unserer DNA. Mit Nuffinz musst du nicht lange überlegen. Das tun wir für dich. Mit bestem Material, bester Qualität und bestem weil  original Nuffinz-Schnitt. Nachdenken kannst du woanders.

FUN

Non-FUNctional? Damn right! Kein Stress, keine Verpflichtungen, einfach mal abschalten und die Sau rauslassen. Oder für alle, die's gerne politisch korrekt mögen: die Seele baumeln lassen. Wir von Nuffinz halten nichts von der ganzen "Funktionieren müssen"-Mentalität. Bei uns wird deshalb hart gearbeitet, aber auch hart viel gelacht. Und wenn du willst, auch über #freeyourballs.

UNIQUE

Jedes Nuffinz-Piece designen wir selbst – von Anfang an.  Jede Nuffinz gibts deshalb nur mit unserem original und über die Jahre eigens entwickelten, ganz speziellen Nuffinz-Cut. Und mit simplen, cleveren Details wie der praktischen Handy Pocket. That's it. Weil's auch unsere Lieblingsteile sind. Und wir in Sachen ultra bequem keine Kompromisse machen.

EMPATHY

Bei Nuffinz tun wir (fast) alles dafür, dass "nicht funktionieren" funktioniert. Weil gerade das am meisten Spaß macht. Zumindest uns. Nuffinz machen wir für dich. Und nur für dich. Dafür stehen wir jeden Tag spät auf und gehen noch später  ins Bett. Und dazwischen leben wir darin. Falls du das auch tust: wir verstehen dich.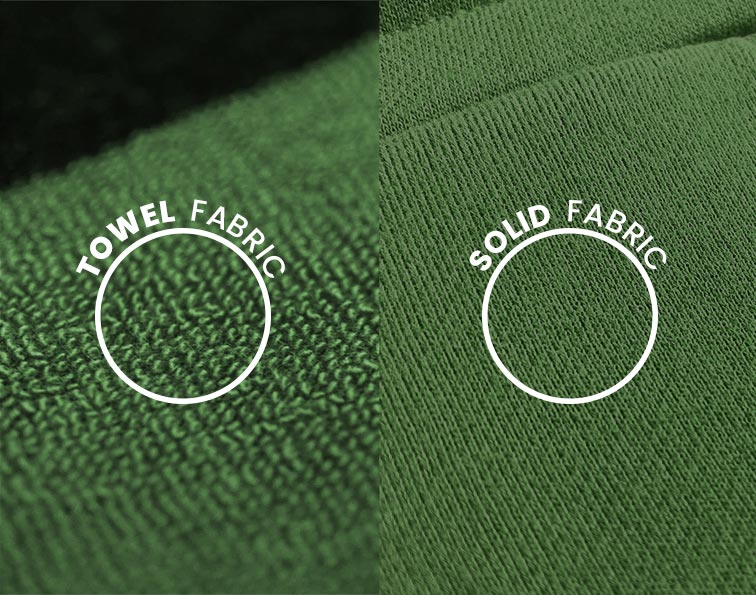 DER STOFF AUS DEM DIE TRÄUME SIND
This is our home base. This is where the idea for the first Nuffinz shorts took shape and since then all Nuffinz products have done so. This is where our design and development departments are located and this is also where these lines were typed.
Egedeniz, Turkey
Egedeniz is one of the most ethical textile companies in the world and attaches great importance to policies for the protection and well-being of employees. The company, which is certified according to the SAC Higgs Index, also grows the GOTS-certified organic cotton itself. With Egedeniz we produce the majority of our clothing.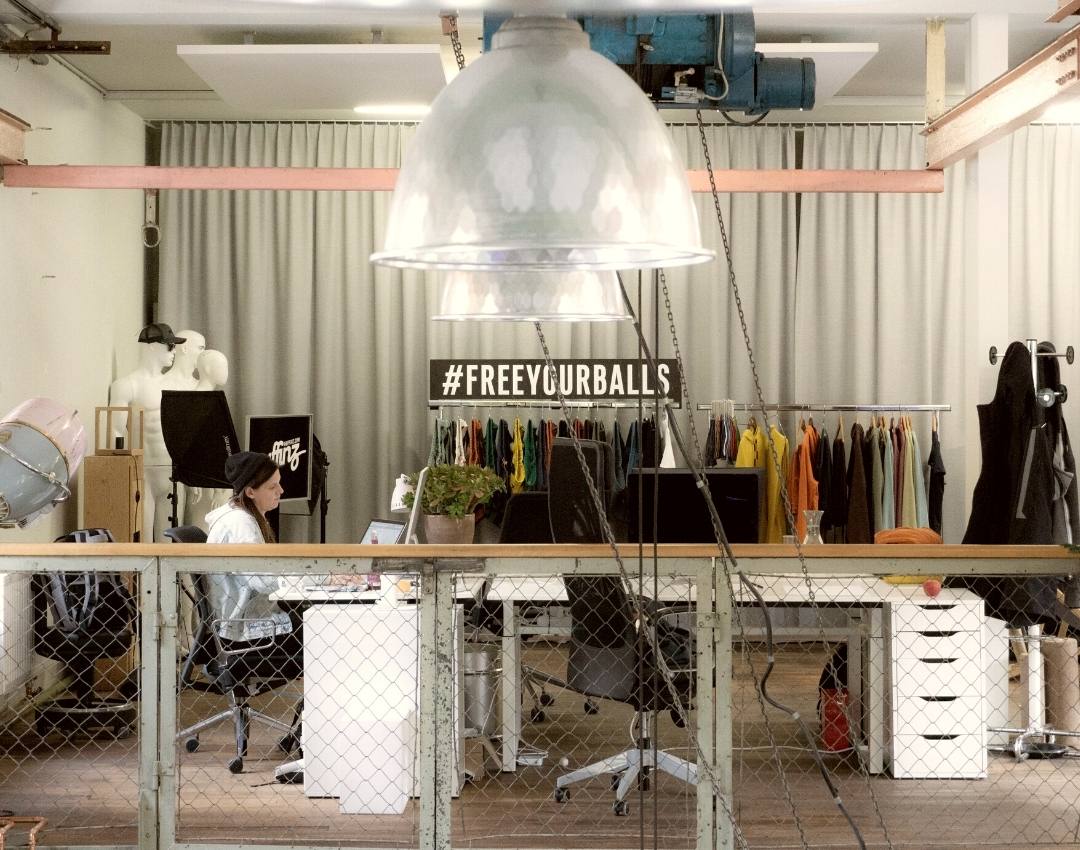 NUFFINZ HEADQUARTER
Bregenz am Bodensee, das ist unsere Homebase. Hier nahm die Idee zu den ersten Nuffinz-Shorts Gestalt an und seitdem tun das alle Nuffinz-Produkte. Hier sitzen unsere Design- und Entwicklungsabteilung und hier wurden auch diese Zeilen getippt.